Finding what to wear every day to go to work often becomes a difficult task, but if you buy the right pieces, you can count on a basic wardrobe that will multiply the possibilities of combining them, which will give you more options.
The first thing to think about is two skirts and two pants - if you wear both - in solid, neutral colors, such as black, white, beige, navy or gray.

 

It can also be a pastel color, so that when wearing them they are not the protagonists and in this way you can use them many times without your eyes fixing on them.
These basic pieces can be combined with blouses of varied designs and add a jacket, a blazer or flashy accessories, you will get many different outfits.
Over time, you can add skirts and pants with design or brighter colors, where this time, they are the important garment of your look, in this way you can combine them with plain blouses, even with simple T-shirts and thus you will greatly expand your possibilities.

 

The important thing is that you buy wisely.

 

Every time you buy a garment, think holistically, that is, thinking about how to combine it with the clothes you already have.
Here you will see some simple but stylish outfits to go to work.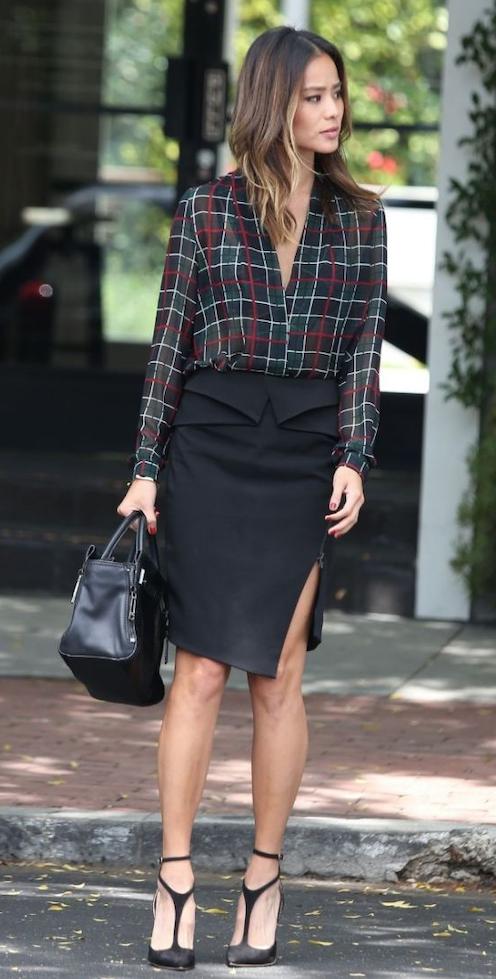 Images: Collection201.it;

 

tizkka.com;

 

Pinterest